READ a dozen
REVIEWS on Houzz.com, the leading online destination for interior design (more on HomeAdvisor & Thumbtack too).



and SO glad you dropped by!
(BTW, if you're pressed for time just now, you can also visit this 1-page recap of Renaissance instead...)

DECORATING QUESTIONS have you stumped? If so, you've definitely come to the right place as answering all sizes, shapes, and flavors of these questions is my longtime specialty. I'm "Sam" (no, not short for Samantha!) Jernigan and I recent marked a business milestone: 25 years helping homeowners just like you turn their interior as well as exterior design dilemmas into stylish solutions and, more importantly, their house into a home they love. My service area includes Grass Valley, Nevada City, Penn Valley and all of Nevada County including the Truckee region; Placer County (Auburn, Roseville, Rocklin, Lincoln, Colfax, Granite Bay, et al.); and the greater Sacramento area (including Folsom, Fair Oaks, Elk Grove, et al.), as well as other neighboring locales.

For those living elsewhere, my e-design services are also available on a remote (virtual) basis.
My approach to interior design is quite unique so I'm delighted to have this opportunity to explain the way I work with clients.

First, it's important to note that MOST decorators or designers are commissioned salespeople in some fashion or another. That's all well and good until you ask them for "advice." After all, what do you suppose their answer's predicated upon -- your best interest...OR...their need to make a sale? Not to mention the fact that their "advice" is also usually limited to suggesting only the merchandise their store or studio sells.

In contrast, I simply consult by the hour and do NO retailing whatsoever. So I like to say, I work for YOU, not "the store" -- which I did for 5 years full-time at the beginning of my design career. In actuality, I consider myself part designer and part consumer advocate as I'm dedicated to saving clients like you money wherever possible vs. maneuvering you into a given purchase -- like competitors of mine might. Instead, making smart use of your re$ources accompanied by your delight in your new or renewed living space is my sole focus -- while ensuring you avoid CO$tly mistakes!

This excerpt from a dated-but-still-spot-on WSJ article (left) highlights a couple's rather common dilemma in trying to negotiate the often bewildering decorating terrain together. This is one more benefit of working with a seasoned designer -- I can help s-t-r-e-t-c-h your decorating budget while assisting you in navigating the creation of a customized design plan for your space(s) while also keeping a prudent eye on the long term value and functionality of purchases or changes you're considering.

By the way...if you're planning on selling a home I have extensive, re$ults-oriented home staging expertise

too. In fact, DIY staging tips of mine were featured in an article on
and I was similarly interviewed for a staging article on
plus was recently sourced as a home staging expert for
.
(Note: new browser windows will open for links outside this site.)

So if you want to SAVE
learn more about how I can help resolve your decorating dilemmas by reviewing the information on this site, and then give me a call to schedule your in-home (or in-office) consult @ 530.362.1339

. And, YES, I welcome the opportunity to provide commercial design services too -- so if you're planning a new Bed & Breakfast, retail store, restaurant, or other project, DO get in touch.

I look forward to working with you...!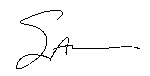 S.A. "Sam" Jernigan


Interior Designer, IFDA



Serving Nevada & Placer counties since 2004
(Business founded in Sonoma County, CA)